Our Core Team
Sh. S.N. Rao
Ex. Member Secretary, BSPCB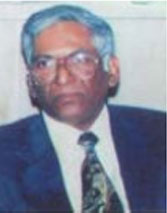 Mr. NARAYANA RAO SURAPANENI Graduate in A.I.C (by examination equivalent to M.Sc. degree in Chemistry) from Institution of Chemists (India), KOLKATA, 1979 having about 35 years of professional experience in the Field of Environment and worked as regular Member Secretary, BSPCB (2005-09)
He has National and international exposure in the field of pollution control and Environmental protection and possess rich experience and knowledge and has vast experience in various environmental aspects, its process and related pollution aspects.
Mr. Rao provides the overall guidance for the project towards achieving the project aims and objectives as well as quality control.
Mr. Sridhar Reddy.V
Sridhar is Post Graduate in Master Business Administration (MBA) Studies from University of Jawaharlal Nehru University Hyderabad and has rich experience in Accounting system, Taxation, Auditing, Banking operations & Business Development.
He supports VITYA in financial analysis and business development.