Who We Are

VCL believes that key to success is the ability to work effectively with the clients to define, address, & resolve their environmental concerns. VCL offers technical talent, specialized expertise, physical resources & requisite facilities that are important in responding to water & environmental issues. Quality of work & timely completion of project...

Our Services

Nothing is more basic to life than water. Nothing is more critical to a community than its water supply. This makes planning, management, monitoring & modeling of water resources essential. We have experience & expertise on complex water quality modeling programs like Qual 2EU, WASP & SWMM.

Vision, Mission & Values

Mission Statement that will help the VCL turn its vision into reality is: To offer best quality services for capacity development, knowledge sharing and information services. To deepen, expand and diversify our partnerships, businesses and achieve the millennium development goals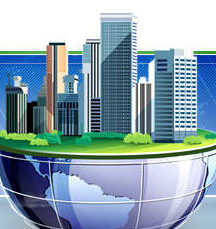 Welcome to VITYA Consultants Pvt Ltd.
VITYA Consultants Pvt. Ltd is (VCL) an ISO 9001:2015 certified environment consulting firm is, operating in a vision to focus and devote in Environmental Management and Infrastructure. VCL envisioned providing end to end solutions to the clients in a global perspective to make our Client's Vision into Reality. VCL envisions a futuristic perspective of a formal knowledge organization in terms of providing reliable data, coupled with modeling efforts to mimic the reality adding its tacit knowledge with a collective perception of work ethic by effective interaction of its TEAM and users.